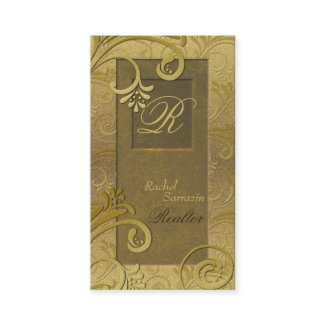 Classy, Elegant Realtor Business Card - Purchase Online
I'm really proud of this design. I drew my swirl design in illustrator and then used gimp for all the finishing touches. Illustrator makes an extremely high quality image, but I know how to use my gimp program really well, so that's why I love using it for design. You can really tell a high quality image, because when I use the bevel filter in Gimp, low quality images will make weird lines in the bevel, whereas this design is perfectly smooth.
I think this card is perfect for realtors, wedding planners, party planners, spas, hair stylists, nail technicians, fashion designers, high end clothing stores, boutiques, antique sales people, and anyone looking for a classy, stylish business card.