Wow, I was up pretty late last night creating my newest lens, but it was well worth it. This one really makes me want to go on a vacation. It's a good thing we have one planned for next May. Yes, it's a ways away, but when you have kids, going anywhere at all is exciting.
I had a blast finding all these great destination wedding invitations. There are some really great designs. Here it is,
The Best Destination Wedding Invitation Templates Online
.
I didn't have too many of my own designs to feature in this lens, but I did have a few that I am quite proud of. Some friends of our are getting married in the tropics, so I got to make their wedding invitation. I was so honoured to have that opportunity.
Here is the invitation that I made for them: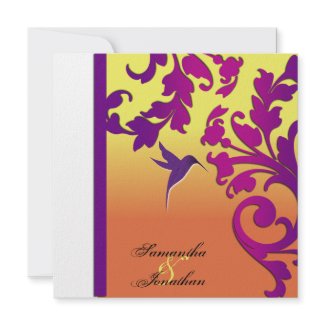 Here are a couple others that I really like: